May 30, 2023
Educators have had growing and understandable concerns about anxiety, an emotion that gained significant attention during the Covid-19 pandemic. But in delivering a keynote address at this year's National Association of Independent Schools Annual Conference, Dr. Tracy Dennis-Tiwary shared surprising news: anxiety can be good for us.
No, really. Read on . . .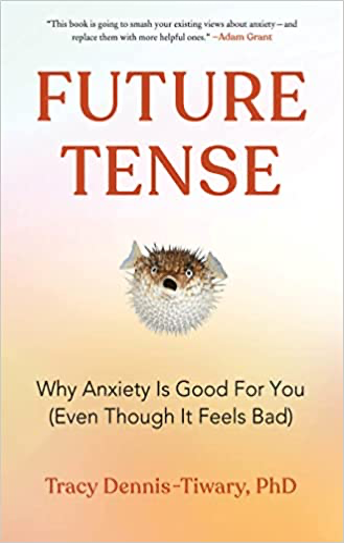 Dr. Dennis-Tiwary's inspiring remarks were grounded in the research that she's done for her brilliant new book, Future Tense: Why Anxiety Is Good For You (Even Though It Feels Bad). During her speech, Dr. Dennis-Tiwary offered reassurance that anxiety is not a dysfunction or a character flaw to eradicate, but rather a potentially vital source of wisdom, insofar as we learn how to harness its power in shaping a better future.
After the conference, I interviewed Dr. Dennis-Tiwary to discuss her new book. How, I wondered, might her book teach educators and parents to reframe their beliefs about anxiety? How might its insights help us better support the children in our lives? And how might such insights help us radically rethink our relationship to our world and its perils as well as our communities and each other?
The questions are apt; Dr. Dennis-Tiwary's book really is that good and augurs that much of a paradigm shift. Our conversation has been condensed and edited for clarity. 
In your book, you argue that we need anxiety. Why do we need it?

Anxiety is not a disorder, but an emotion. We cannot avoid it. Anxiety is uncertainty about the future. It tells us that something negative could be around the bend. But because it hasn't happened yet, something positive is still possible. Anxiety allows us to project into the future with some distance and helps us navigate that space. It is productive and positive. 
When anxiety is broadly defined as a medical disorder, how does that undermine our ability to deal with normal anxiety in healthy ways?

There are two ways that our notions of anxiety disorders are actually blocking our ability to cope with anxiety.

One is that we completely equate the emotion of anxiety with a disorder. That's a big mistake because you're only diagnosed with an anxiety disorder when the ways that you cope with anxiety and…