In February 2020, I bought a daybed for my eight-year-old daughter. When it finally arrived that April, hiring someone to do in-home assembly simply wasn't an option.
"Hey, do you want to do something awesomely hard with me?" I asked her. We unpackaged dozens of screws, dowels, slats — and an unfortunate set of picture-only instructions.
And as we spent hours fitting the pieces together, I thought about something spatial cognition expert Julie Dillemuth told me years ago: "We don't really think about our spatial skills until we have to assemble a bookcase from IKEA."
As adults, we use spatial skills every day without much reflection: loading the dishwasher, replacing batteries, driving to the store, merging into traffic, or even shooting some hoops.
But these aren't skills we are born with — and that's good news for our kids. Engineering professor Sheryl Sorby once told me, "A lot of people believe that spatial intelligence is a fixed quantity — that you either have good spatial skills or you don't — but that's simply not true."
Why Do Kids Need Spatial Reasoning Skills?
It turns out that "spatial skills strongly predict who will go into STEM fields." According to one study, children's spatial reasoning skills were more predictive of future creativity and innovation in STEM fields than math scores.
Spatial reasoning is also key to success in many endeavors beyond STEM. Yes, spatial manipulation is vital in engineering, math, and physics. But these skills also help us create art, decorate spaces, design logos and websites, build and fix things, and successfully make it home from a hike in the woods.
All of us can strengthen our spatial reasoning skills with practice, but kids' brains are particularly primed to become spatial playgrounds.
Five Ways to Build Your Kids' Spatial Reasoning Skills
1. Play with Blocks, Puzzles, and Spatial Games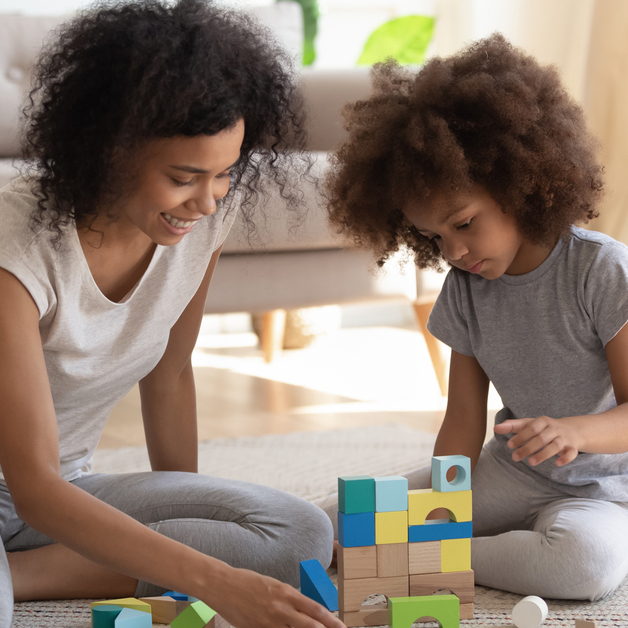 Like many American families, we stocked up on LEGO sets and jigsaw puzzles in the early days of lockdown. (The owner of a local toystore told me that curbside puzzles sales helped him stay afloat during the shutdown!) Some of our other favorite spatial games include pentominoes, tangrams, Blokus, Quatro, Connect 4, and checkers.
According to one study, "children's play with spatial toys…