August 10, 2022
Apparently, the average four-year-old asks 73 questions each day.
If you are currently raising a preschooler, that number may feel a little low.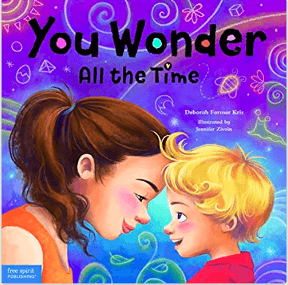 I love kids' questions. When my children were little, I started a Google file to record some of my favorite inquiries (some of which show up in my new picture book, "You Wonder All the Time?")
Where do colors go at night?
What makes teeth fall out?
Why don't cats like leashes?
Why don't whales sink when they sleep?
Why are they called "summer-salts" instead of "winter-peppers"?
At some point, most of us stop asking 73 questions a day. And the questions we do ask are often more procedural than wonder-ful. Where did I put my purse? When is my doctor's appointment? Who is picking you up from school? What did the dog just eat?
But maybe there's something to learn from kids' pressing need to question, question, question. Their wonder is generative.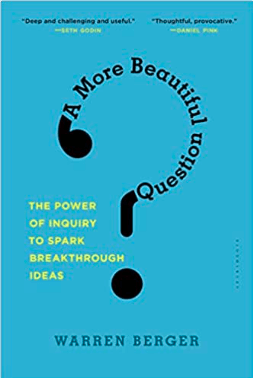 Warren Berger, the author of A More Beautiful Question, noticed something about the innovators he interviewed. They asked really good questions. They asked beautiful questions, something he describes as "big, ambitious questions—and more specifically, questions that can be acted upon."
Like the question three-year-old Jennifer Land asked her inventor father, Edwin. He was taking photos of her in 1943, and she wanted to know why she couldn't see the pictures immediately. "Why do we have to wait?" she wondered. It would have been easy for Land to dismiss the question. Everyone knew that processing film took days, but instead he embraced the questions as a "puzzle she had set for me… I thought, 'Why not? Why not design a picture that can be developed right away?'"
Five years later, Land invented the Polaroid Instant camera.
So how do we keep our kids, and ourselves, asking beautiful questions—questions that inspire us to grow and create?
1) Let Books and Downtime Fuel Wonder
Berger's website has a fabulous list of picture books that are filled with or that inspire questions. Or try this: go to the library and challenge your kids to find ten books that spark their curiosity for any…