WARNING: unbalanced footnote start tag short code found.
If this warning is irrelevant, please disable the syntax validation feature in the dashboard under General settings > Footnote start and end short codes > Check for balanced shortcodes.
Unbalanced start tag short code found before:
""Legacy narratives" […] carry entrenched traditions and associated messages that reinforce the narrative, power structures, and signals anchoring our self-identities. By contrast, "challenger [what I call "emergent"] narratives" are newborn ideas that are still learning to crawl. Thei…"
This article is Part 2 of Brent's series, "What Teachers Need." Part 1 can be found here.
December 14, 2022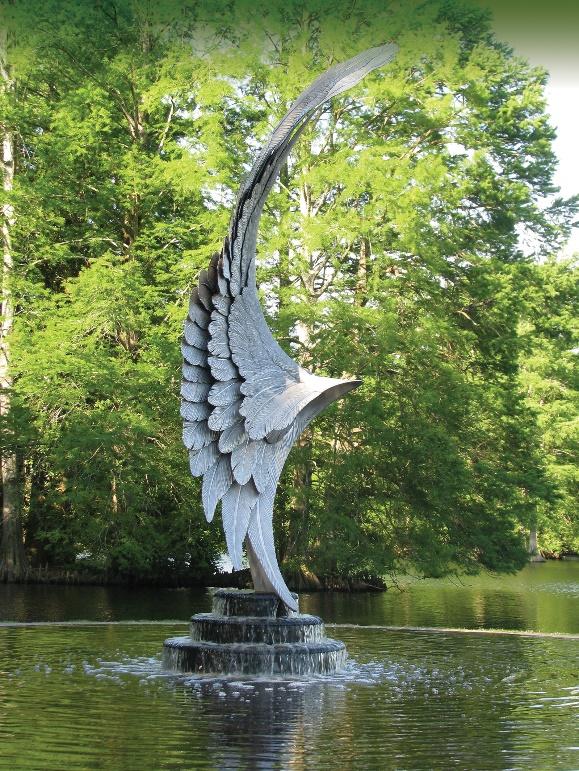 There is a sculpture called "The Recovery Stroke" at Swan Lake Iris Gardens, a park in my hometown. The sculpture was designed by our famous local artist, Grainger McKoy. I know it well because twenty-two years ago my mother gifted me a miniature version pinned to a velvet cushion for graduation. A small plaque beneath the wing reads: "The recovery stroke of the duck's flight is the moment that he is the most vulnerable. Simultaneously, he is gathering strength for the next power stroke to propel him forward." The sculpture has helped carry me through those transitional spaces in life, between what was and what is to come, because it serves as a reminder that the vulnerability and insecurity of those moments are inescapable; in fact, it's necessary if we are to move forward, to continue to emerge in our own story. Schools, students, parents, teachers, and school leaders are living in this in-between time right now, in a time between two stories, what has been and what is to come. Naturally, it is a time of heightened sensitivity, of fear and anxiety as well as hope and possibility, where values are challenged and evolve, and when perverse incentives lead us down dead-end roads.
Dual Narrative Bloat
In part one of this series, I argued that an unfortunate consequence of technological efficiency is that more energy is extracted from teachers, not less as we may have once believed (i.e., Jevons Paradox), and this excess energy output has led, partially at least, to teacher burnout. Another piece of the puzzle, however, is that the increased energy output has led to a new model for independent-school education: the bloated, "be-everything-to-all-people," catch-all school that pays homage to legacy narratives and emergent narratives simultaneously.[ref]"Legacy narratives" […] carry entrenched traditions and associated messages that reinforce the narrative, power structures, and signals anchoring our self-identities. By contrast, "challenger [what I call "emergent"] narratives" are newborn ideas that are still learning to crawl. Their journey into the public imagination is slower and rockier, but they will eventually replace legacy narratives as the predominant reality. This dynamic creates friction between prevailing ideas, and…