August 31, 2022
My oldest sister is a retired teacher who specialized in gifted education, science, and art. As you might imagine, Leonardo da Vinci's expertise and work inspired many of her lessons and students, which, in turn, inspired me. When we think, today, of the extensive amount of knowledge that da Vinci had in so many different and varied fields, it is astounding: engineering, botany, cartography, mathematics, physics, architecture, anatomy, and, of course, art. He was a universal genius.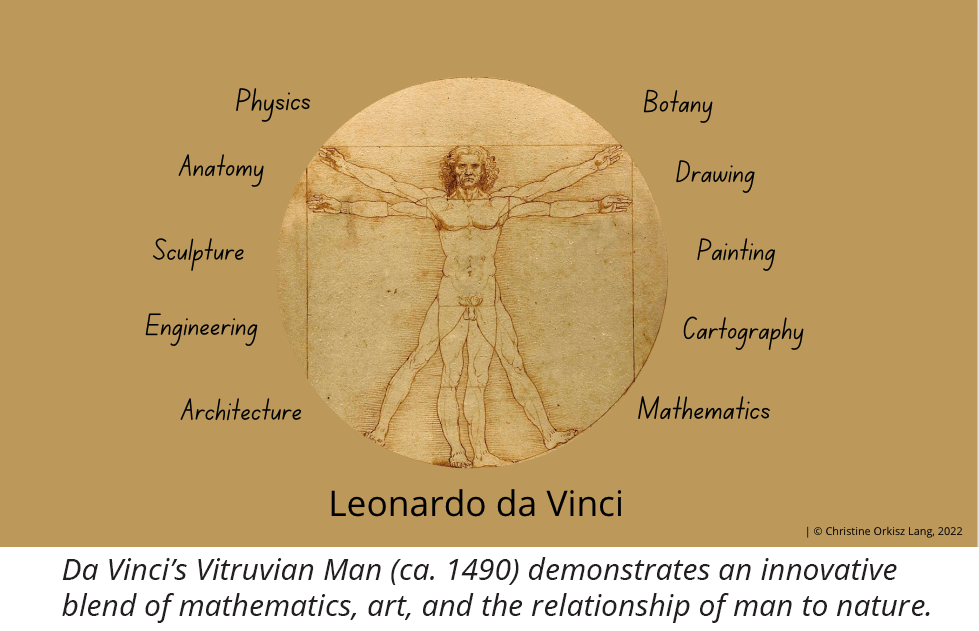 With the ever-accelerating growth of knowledge and ever-increasing access to information​​, one human being could no longer even remotely be considered a master in the number of areas da Vinci was—developing expertise in even one can take decades.
The resulting changes impacting our economies and societies pose crucial challenges for education systems and teachers. To be effective, teachers must continuously increase their knowledge and skills in a growing number of domains, including neuroscience; the social, cognitive, and behavioral sciences; pedagogy; computer and information sciences; artificial intelligence/machine learning; environmental studies; economics, and engineering.